Thugs reportedly loot shops affected by Balogun Market Fire. (Photos)
Various reports on social media suggests some unscrupulous members of society decided it was the right time to loot traders and shops due to the pandemonium caused by the inferno which was consuming shops at Balogun Market, Lagos.
Early today, news made round that a part of the popular Balogun market in Lagos State has been gutted by fire and men of the Lagos State Emergency Management Agency and Lagos State Fire Service had been deployed to put out the inferno.
However, some thugs took advantage of the unfortunate situation and began looting shops.
See tweets from some eyewitnesses below ;
Funke Fatai #Bbnaija@phunky___
Lagos island Balogun market is on fire , yet the thugs there are robbing shops.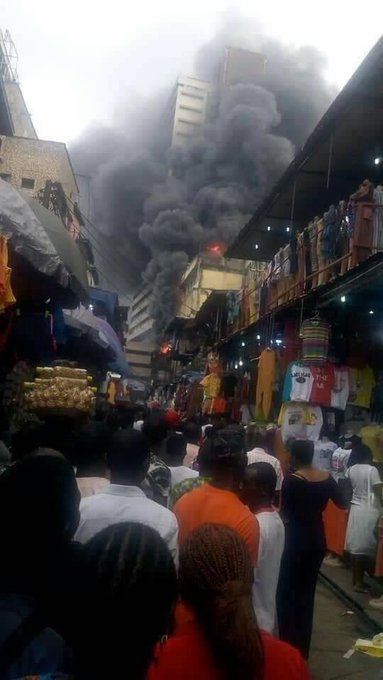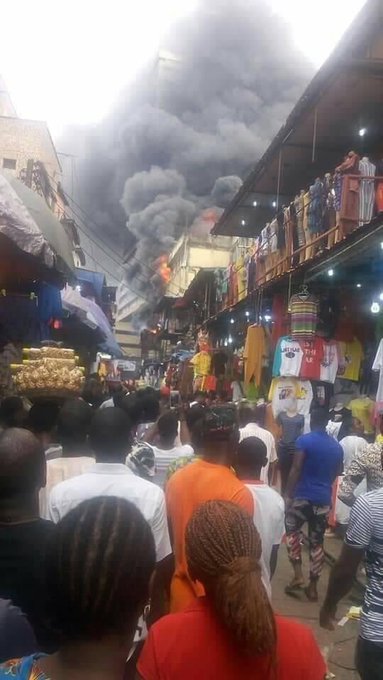 1403:01 PM – Nov 5, 2019Twitter Ads info and privacy58 people are talking about this


A fire outbreak happened at Idumota Market In Lagos island while people were struggling to save their families and friends and pack their goods .Some Guys were actually robbing people cos of the disorderliness at that period .There will be a special hell for some people sha 55212:49 PM – Nov 5, 2019Twitter Ads info and privacy241 people are talking about this



Lagos Island. Fire is burning. And thugs are stealing from people amidst the confusion and the disaster rather than helping out.
NIGERIA. 23:39 PM – Nov 5, 2019Twitter Ads info and privacySee Champion's other Tweets